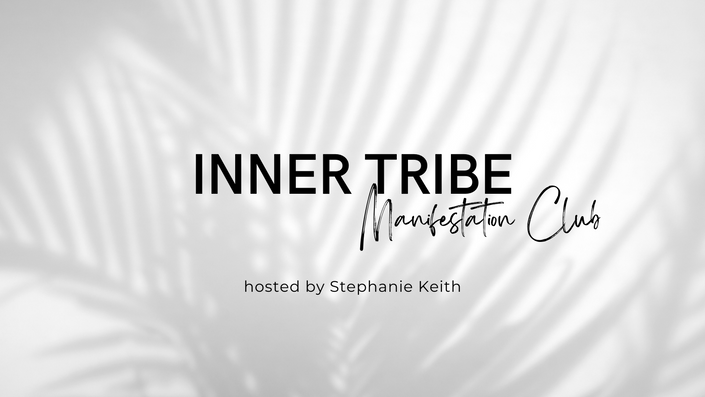 Inner Tribe Manifesting Membership
Become a monthly member for exclusive content, training, podcasts, Q&As, and coaching opportunities.
Enroll in Course
You've heard of the Law of Attraction and know that it works, but are you using it in a way that is effective for you? Are you making progress towards your goals or feeling stuck?

What if I told you manifesting your dreams could be easy? Well guess what? It doesn't have to be hard! In fact, the easier I've made manifesting, the more success I've had. That is my intention behind the Inner Tribe Manifesting Membership. It is so simple that it's not even a question of IF it will manifest. It's WHEN will you stop stalling and get started?
I am giving you all the tools and support you need for just $88 for the entire year!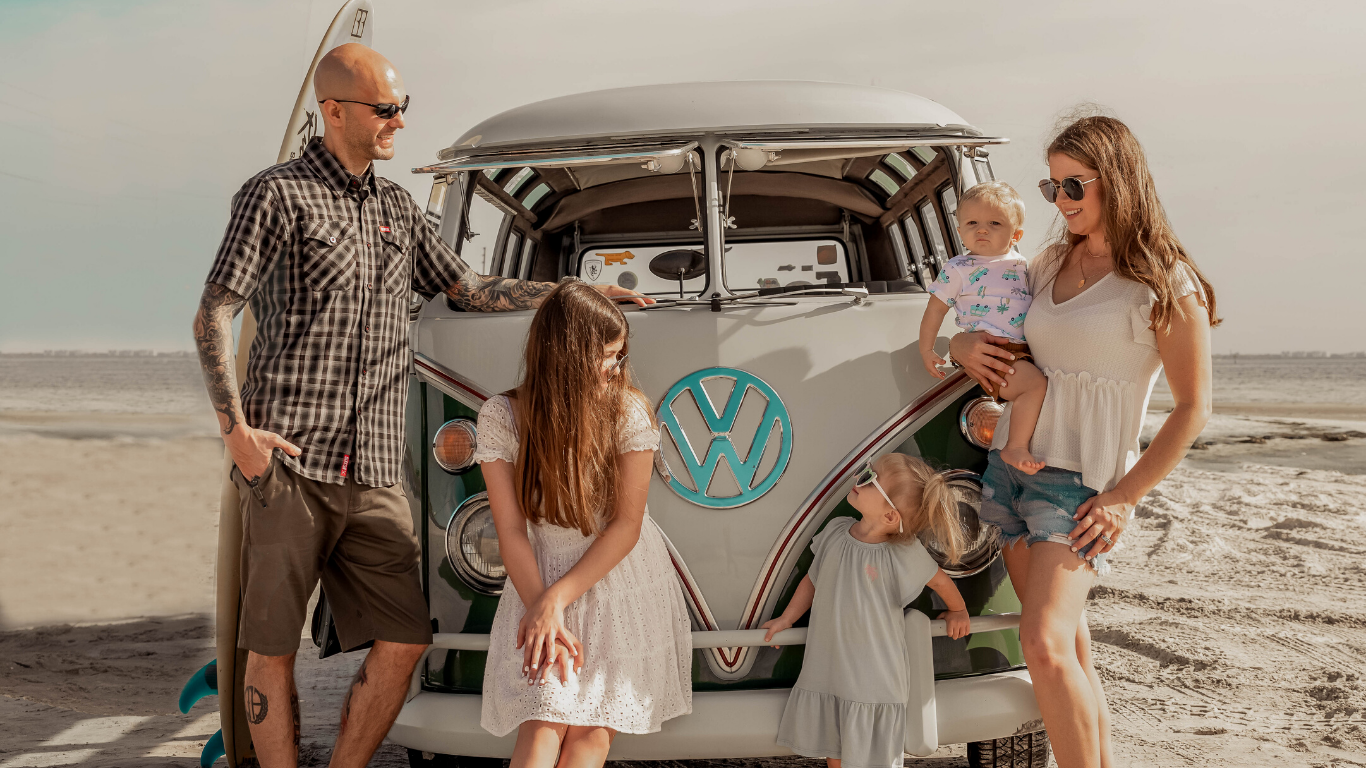 My name is Stephanie Keith and I am the founder of the Law of Attraction Tribe LLC and creator of the Manifest it Now app. I learned about the Law of Attraction in 2009 and had great success in manifesting abundance, but it wasn't until my 30th birthday that I realized that it was FREEDOM I was after.
Freedom from the 9-5 grind. Freedom to travel whenever and wherever I wanted. Freedom to be home with my kids during the day. I decided I wanted to manifest a life I didn't need a vacation from and that's exactly what I did.
Instead of tracking my every move for my boss, I am now my own boss. Instead of commuting to a job I hate, I'm commuting to the beach. Instead of missing out on my kid's milestones, I am there enjoying every moment of it.
This is for you if…
You are sick and tired of settling for mediocre.
You are ready to start betting yourself.
You are ready to start believing in yourself.
You are ready to take inspired action.
This is not for you if…
You are unwilling to believe in yourself.
You are unwilling to release all doubt and skepticism.
You are unwilling to make a change.
If you are ready to stop settling for mediocre and start fulfilling your life's purpose then this is for you. Get ready to step into your new reality and manifest a life you don't need a vacation from.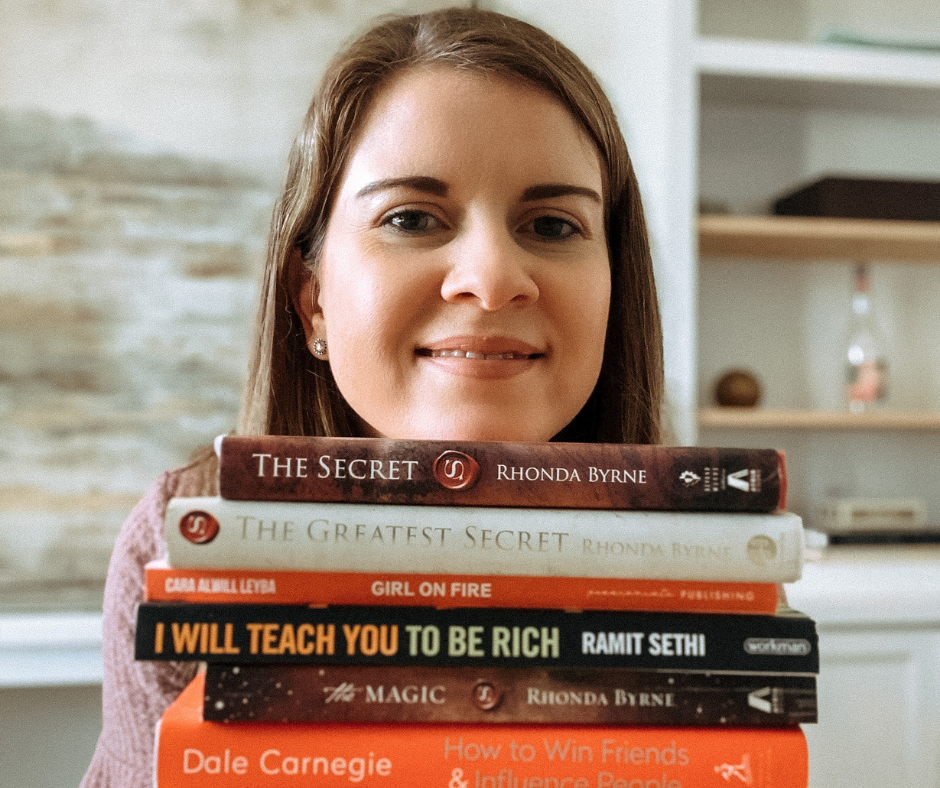 What's included:

-Monthly workbook with journal prompts, affirmations, and practices to take action on manifesting your BIG goals.
-Bi-Weekly Expert Interviews

-Weekly Live Coaching coffee chats via Zoom
-Monthly Download - Meditation, Hypnosis, or Subliminal
-Free goodies throughout the year including coaching opportunities, happy hour Zoom events, exclusive content and downloads.
-Access to the library of monthly content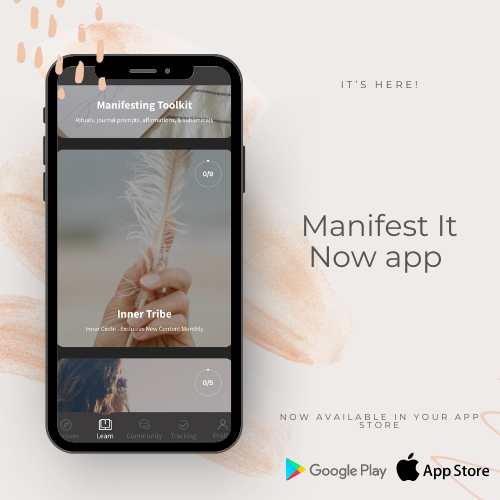 PLUS Access to the Manifest it Now app which includes:
-Inner Tribe Manifesting Membership - Access to all your Inner Tribe content inside the app.
-Manifesting Toolkit - This has all the manifestation tools you need: affirmations, subliminals, journal prompts, and rituals.
-Subliminal Affirmations - A library of subliminals that I think of as a manifesting hack to overcome the limiting beliefs holding you back.
-Become a Wealthy Woman - This is a 21-day money mindset challenge.
-Obstacles to Manifesting - This is where you'll overcome the 5 most common barriers of manifesting.
-Manifest It 101 - Everything you need to know about the manifestation process.
-Manifest Money with Ease - Learn how to effortlessly manifest abundance with this course.
-Vision Board Workshop - A vision board workshop, workbook and free vision board printables to get you started on your manifesting journey.
- Book Club - Every month we read a new personal development book to step into our higher selves.
-Community - This section you can share your goals, successes, and questions.
-Tracking - Create a morning routine and track your habits.
I know you're probably thinking, can I afford this? Do I really need this?
All I can say is there are 2 types of people in this world. Those that get busy making excuses, and those that get busy making progress. There is free content in the app for those that aren't ready for massive transformation. I can't guarantee the price won't go up in the future for the premium content. By signing up for the Inner Tribe now, you lock in your price both in the Inner Tribe and with the app. You can cancel at any time, no questions asked.
I know I can help you manifest a life you don't need a vacation from. You just have to believe it's possible for you and know you're worthy of it.
Here's what others are saying: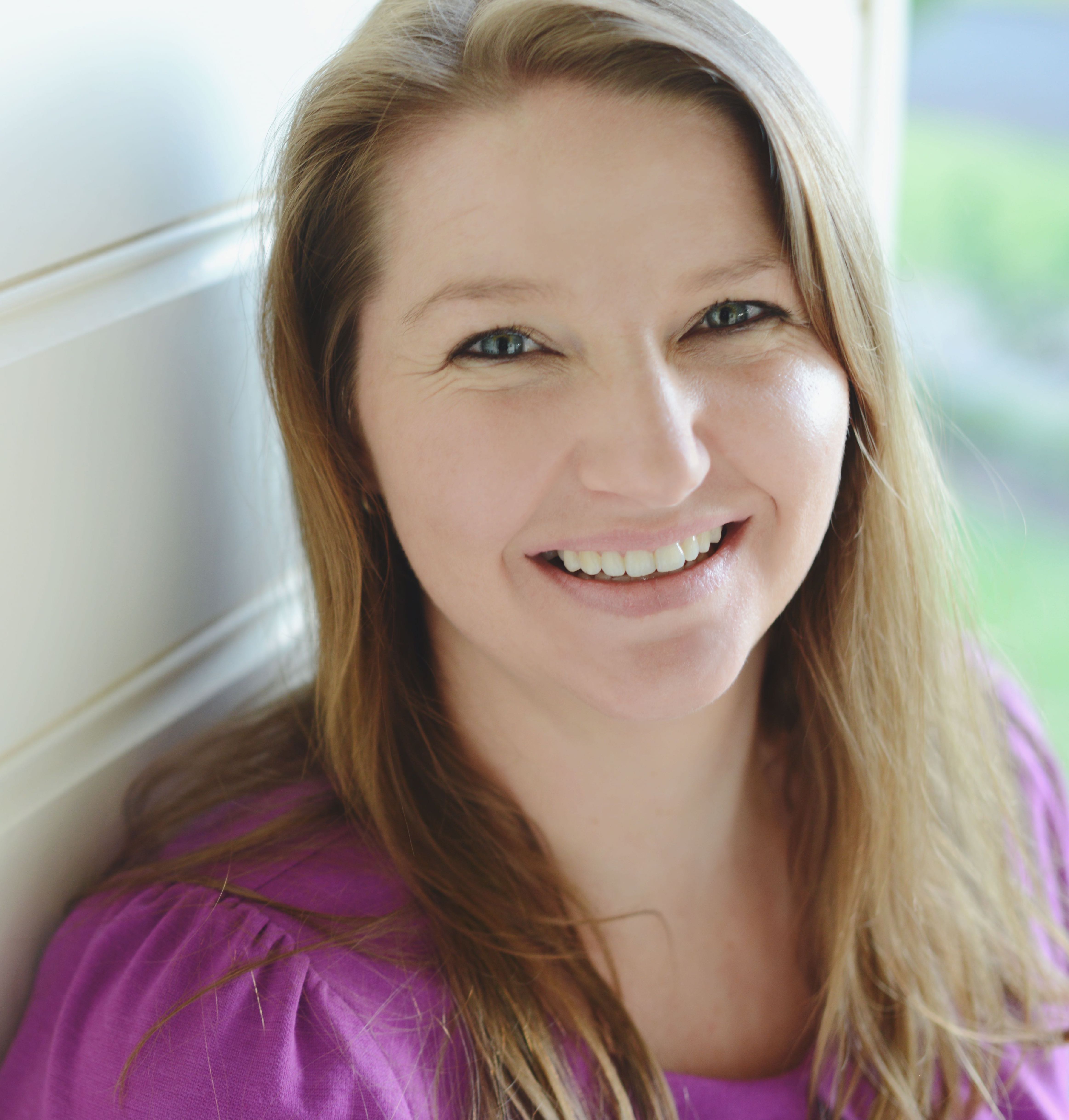 "As someone who has been studying manifestation and the law of attraction for years, I'm always looking to evolve my understanding and practices. That's why I turn to the Law of Attraction Tribe. It gives me the perfect balance of knowledge and inspiration to everything to the next level. And what better way to do that than with an app. I'm excited."

- Sharon Halliday, Inner Tribe Member, bestselling author, podcaster, and lover of all things law of attraction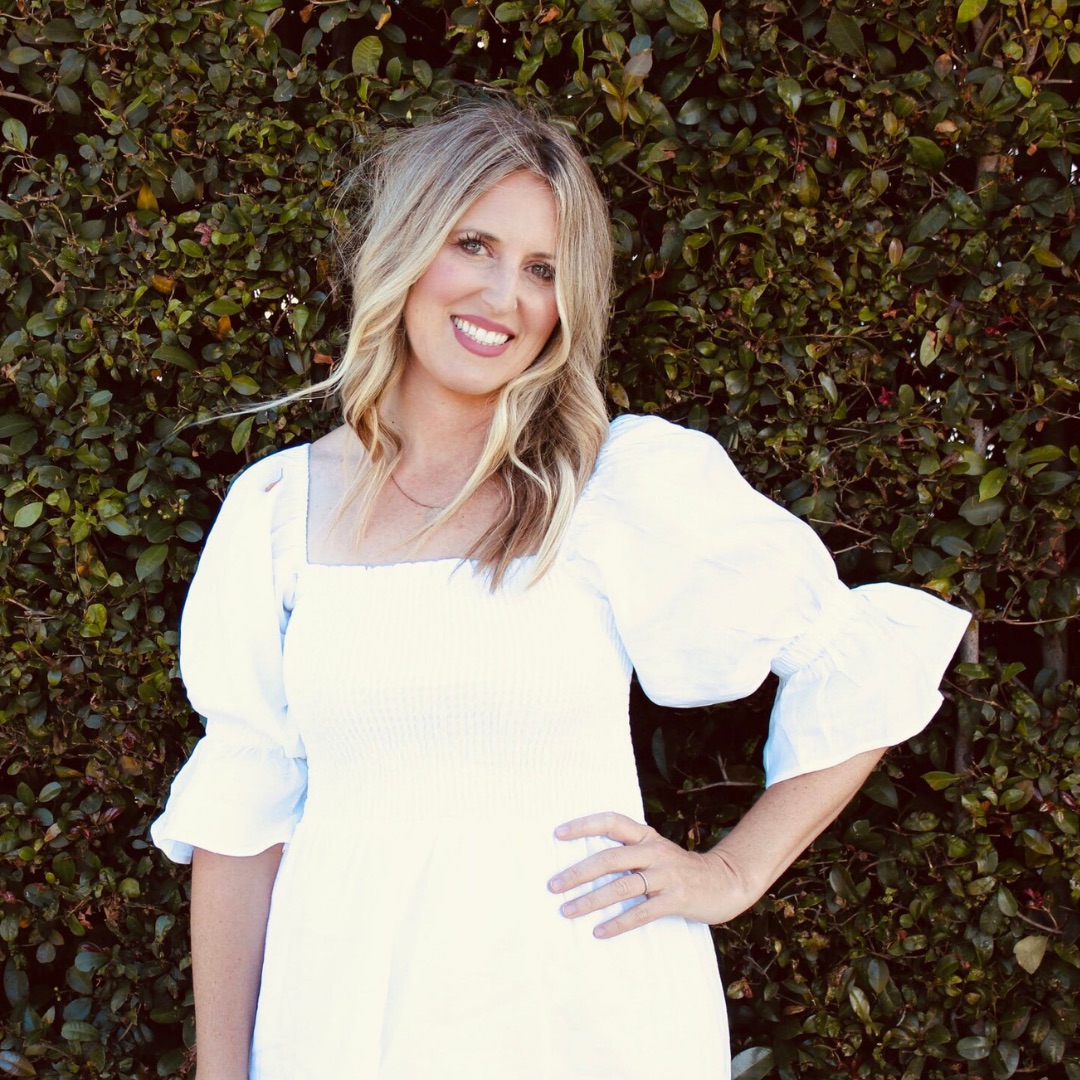 "I love the subliminals and affirmations. I use them daily during my journaling and they have helped tremendously with my manifesting."

- Katie Fenske, Inner Tribe Member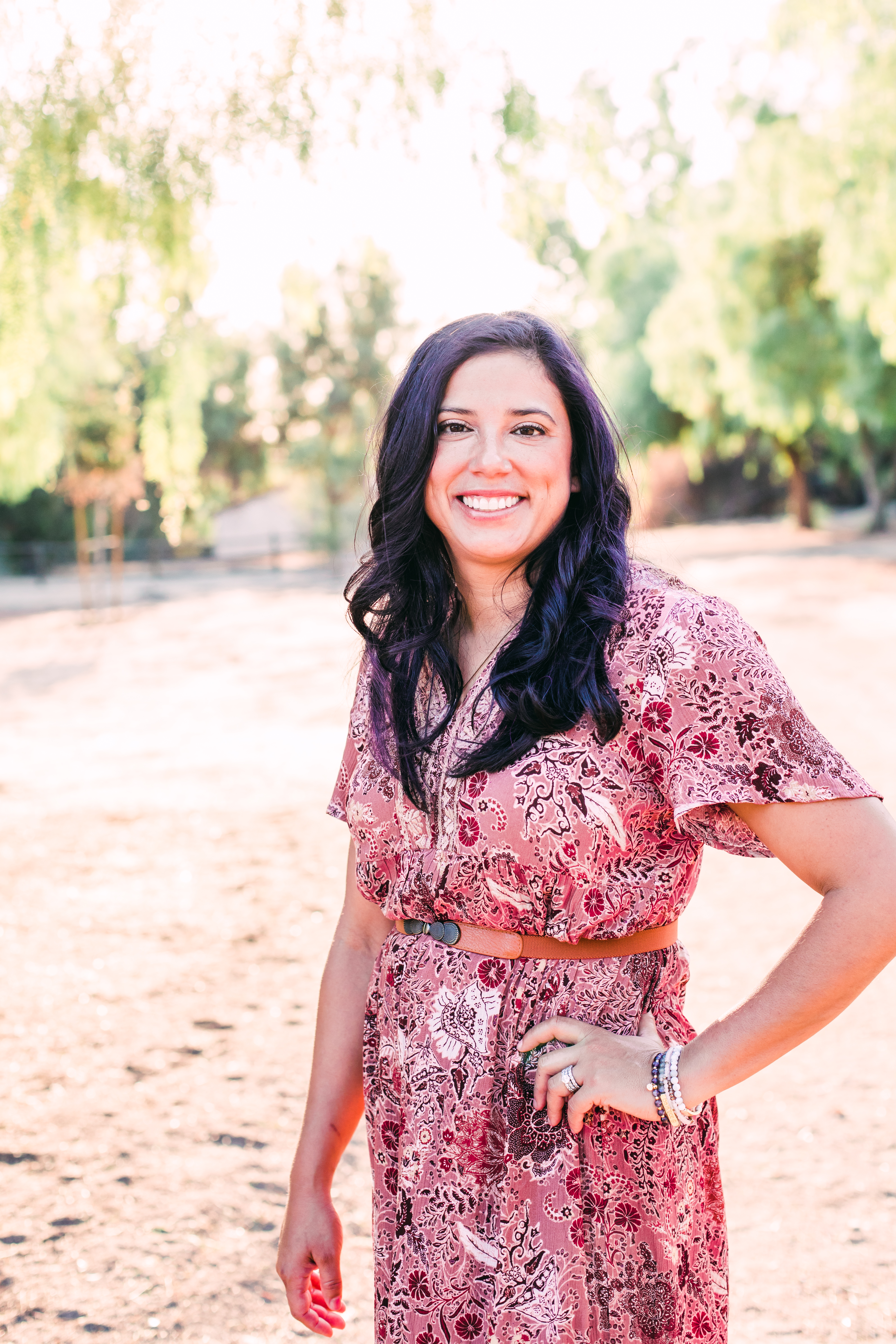 "I came across Stephanie and the Law of Attraction Tribe Podcast when I was searching for a podcast on manifesting and LOA. The Law of Attraction Tribe Podcast spoke to me and I immediately started binging the podcast. I then went on to purchase her course bundle and I have loved all of her content and knowledge. Her passion has encouraged me to finally manifest a life I don't need a vacation from. I cannot thank Stephanie enough for what she has done for me."

- Sylvia Onopa, Inner Tribe Member
Your Instructor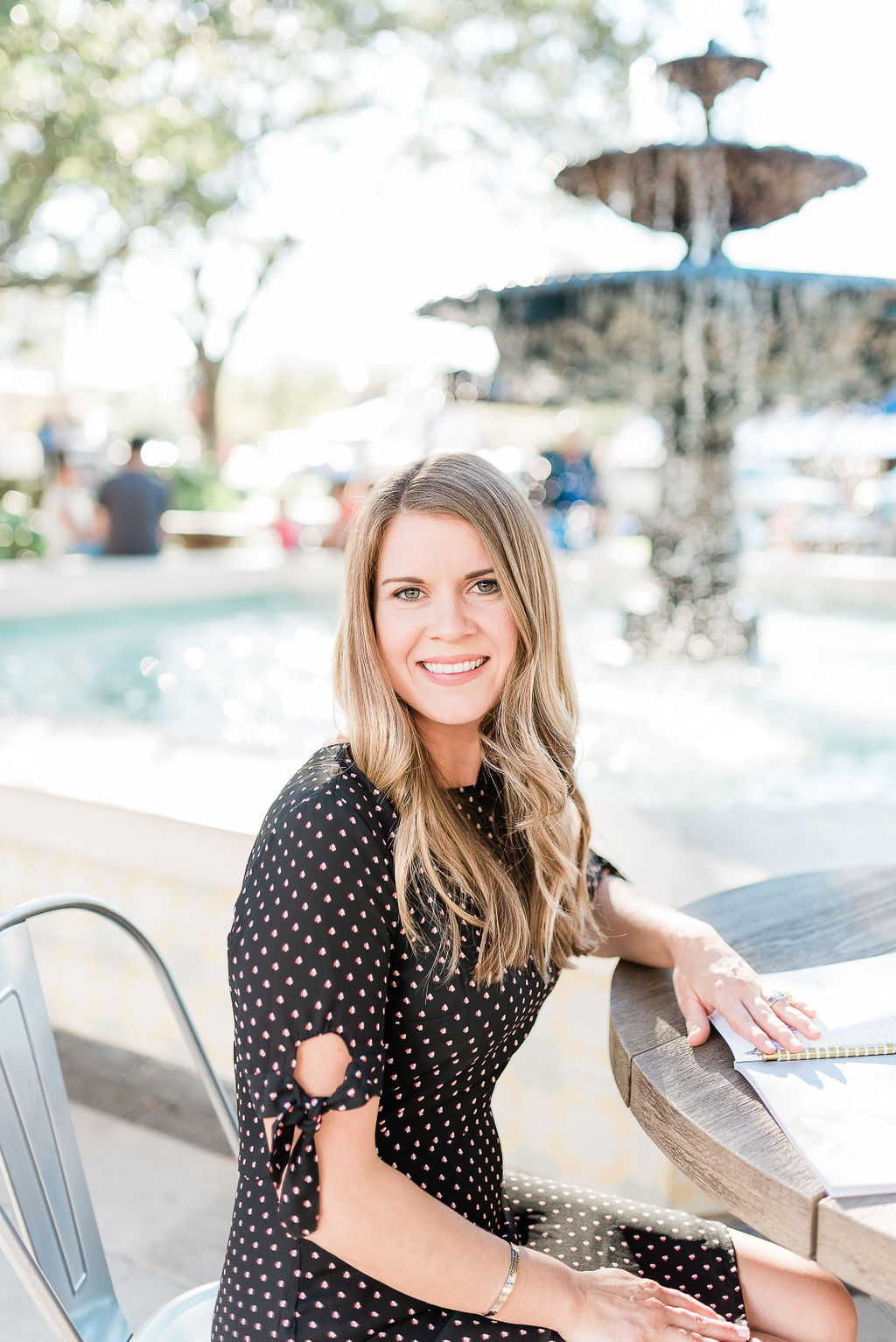 Stephanie Keith is an author, host of the Law of Attraction Tribe Podcast, founder of the Law of Attraction Tribe LLC, and creator of the Manifest it Now app. Over the past ten years of practicing the Law of Attraction, she has manifested two dream homes, 2 book deals, a 6-figure income, 2 more babies after ten years of infertility, a successful business she manages from her phone, a top Law of Attraction podcast and so much more. She has helped tens of thousands of people all over the world manifest their biggest life goals and see a massive transformation in their life. Stephanie's goal is to help millions of people discover their passion and build a life they don't need a vacation from. Connect with Stephanie on Instagram @LawOfAttractionTribe or check out her website at www.thelawofattractiontribe.com.
Frequently Asked Questions
When does the membership start and finish?
It never ends! You can pay monthly as you go or save $44.44 by paying for the whole year.
How long do I have access to the membership?
As long as you remain a member. If you pay for the year upfront, this gives you access for 365 days. If you pay monthly, you get monthly access as long as your payments are up to date.
What if I am unhappy with the membership?
We would never want you to be unhappy! You can cancel your membership at any time, no questions asked! If you are not satisfied, I would appreciate it if you reach out and let me know what can be done to improve the experience.
How do I contact you if I need support?
If you have any questions ever, you can leave your question in the community question thread in the app, email me at
[email protected]
or DM me on Instagram @lawofattractiontribe. There is also tech support available in the app by shaking your phone and on Teachable through the Help tab.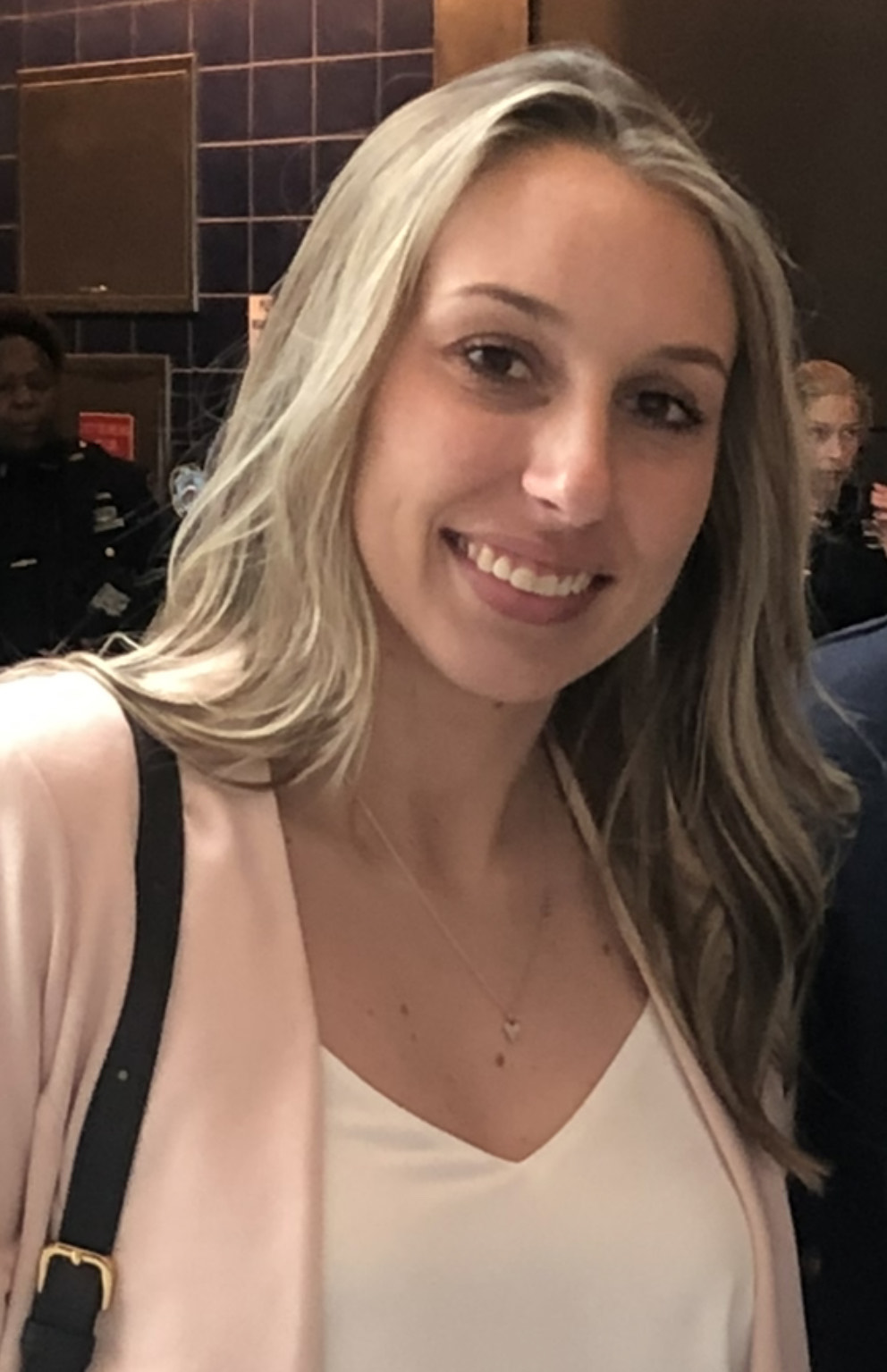 "Even on the days/weeks where I feel like I've fallen off the spiritual bandwagon, all I have to do is open up inner tribe or go back to the LAw of Attraction Tribe Workbook and just journal my thoughts, get it all out and then go through the prompts to get myself back on track."

- Arianna Rule, Inner Tribe Member